Description
This is the AMJ40  – A 40% keyboard with a high quality PCB and an anodized aluminum case and plate.
The AMJ40 comes in two main configurations: Staggered or Ortholinear.
There are 4 possible layouts for Staggered and 2 possible layouts for Ortholinear.
While the PCBs are the same for either Staggered or Ortholinear, the plates are different.
There are many different combinations to choose from, so please carefully take a look at what is available below.
Check Discord for updates.
Join the AMJ40 Discord Channel Here: Discord
Available in the group buy:
Main Kit $150 per kit
AMJ40 PCB
Aluminum case
Plate
Screws
Rubber Feet
Staggered Kit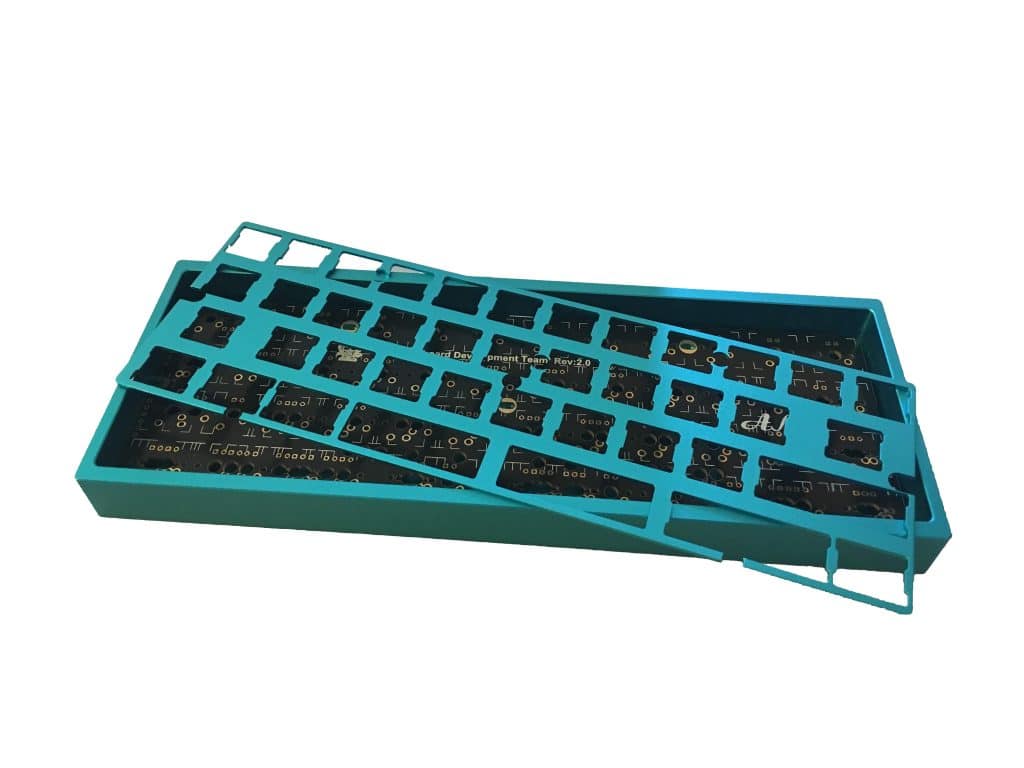 Ortholinear Kit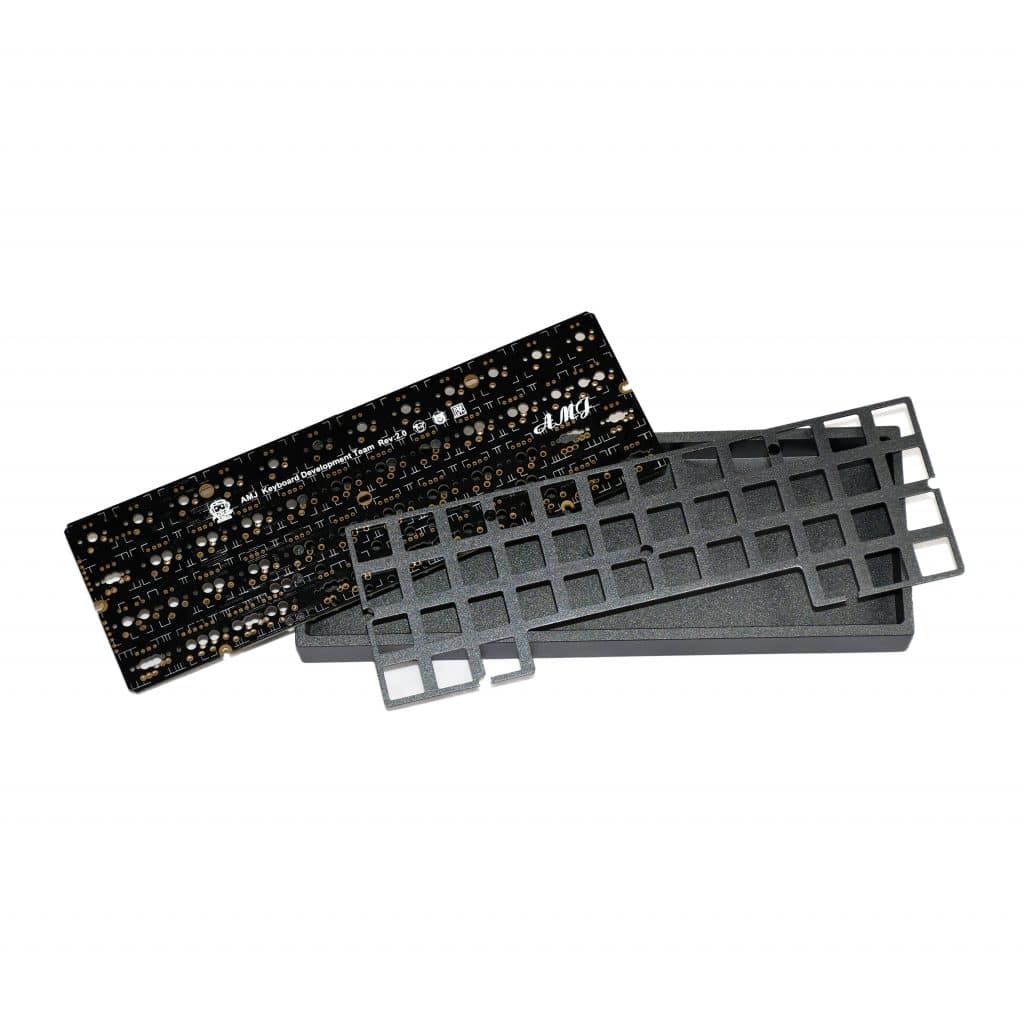 Additional Parts for Kit:
If you are purchasing from the U.S., you may purchase anything listed below or anything else in the store to include with your order.
If you are international, you may only add the below items to your order unless you contact us on Discord with a special request.
The AMJ40 requires stabilizers, LEDs, switches, and mini USB cable to complete the build.
Switches:
Staggered layouts requires 42 switches.
Ortholinear layouts require 46 switches.
The following switches are available for purchase:
Cherry MX Clear Switches
Gateron Switches
Kailh Speed Switches
Kailh Box Switches
Kailh Pro Purple Switches
Stabilizers:
See 6 possible layouts below.
Layouts 1 and 3 need two 2u stabilizers.
Layouts 2 and 4 need one 6.25u stabilizer.
Layout 5 needs one 6u stabilizer.
Layout 6 needs one 2u stabilizer.
Stabilizers are available here:
LEDs:
Staggered requires 42 LEDs
Ortholinear requires 46 LEDs.
LEDs are available here: Switch LEDs
Keycaps:
Looking for a set of keycaps that will completely cover the AMJ40?
These DSA sets have all the keys necessary to cover any of the 6 layouts: DSA PBT Keycaps
Assembly There is also the option of having the keyboard coming assembled. In order to get this done, you will also need to order all of the necessary additional parts listed above as well. You will also need to specify which of the 6 layouts you wish to have. Please look at the picture below for the layouts. Assembly will cost $30 USD.
Layouts and Colors:
Aluminum cases come in 13 colors: Orange, Silver, Gold, Titanium Grey, Light Blue, Dark Blue, Black, Light Pink, Purple, Fluorescent Green, Yellow, Peach Red, and Red.
You can see the actual colors of the cases below: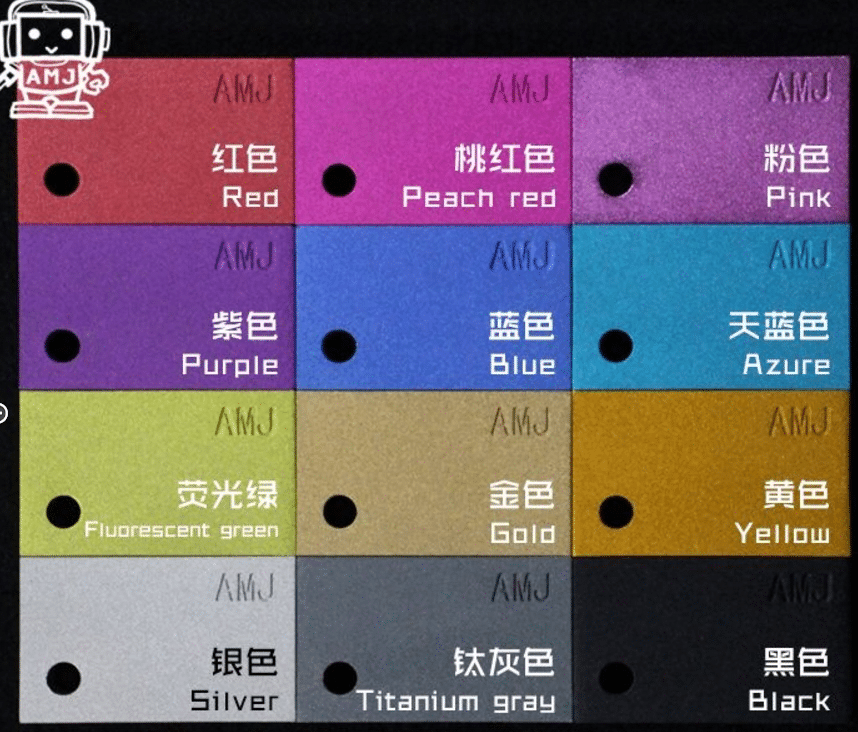 Since orange is a new color that wasn't in the Round 1 group buy, we don't have pictures of the case in that color. However it will be identical in color to this case: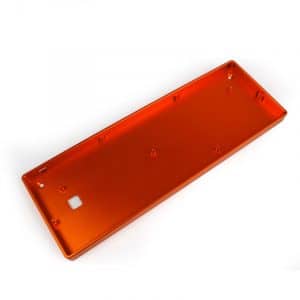 6 Layout Options: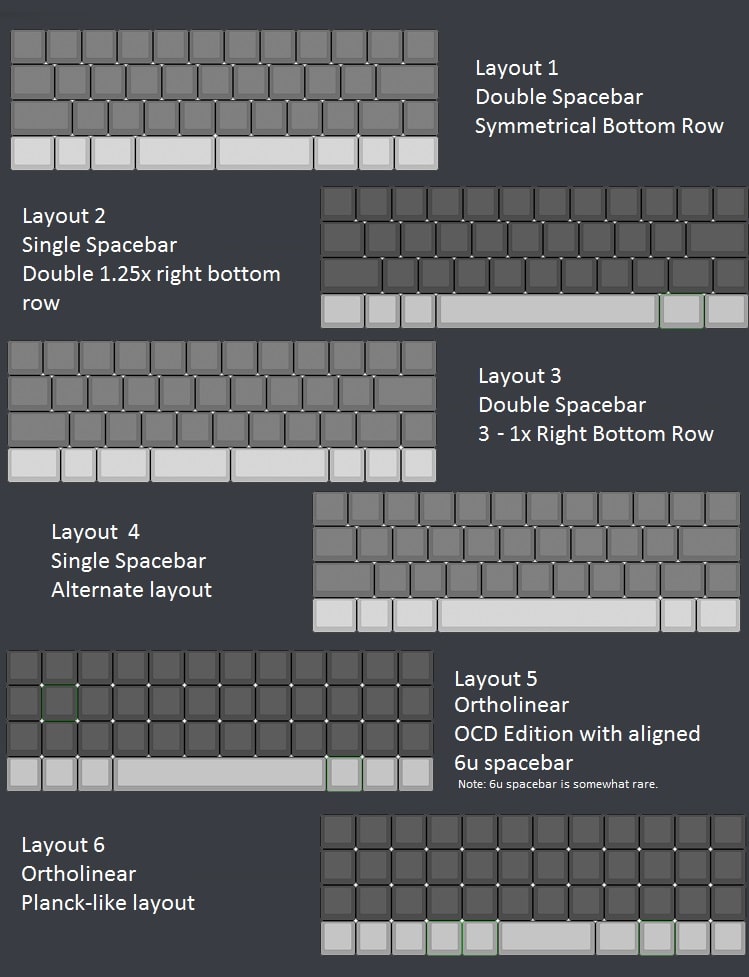 OEM Keycap Layout: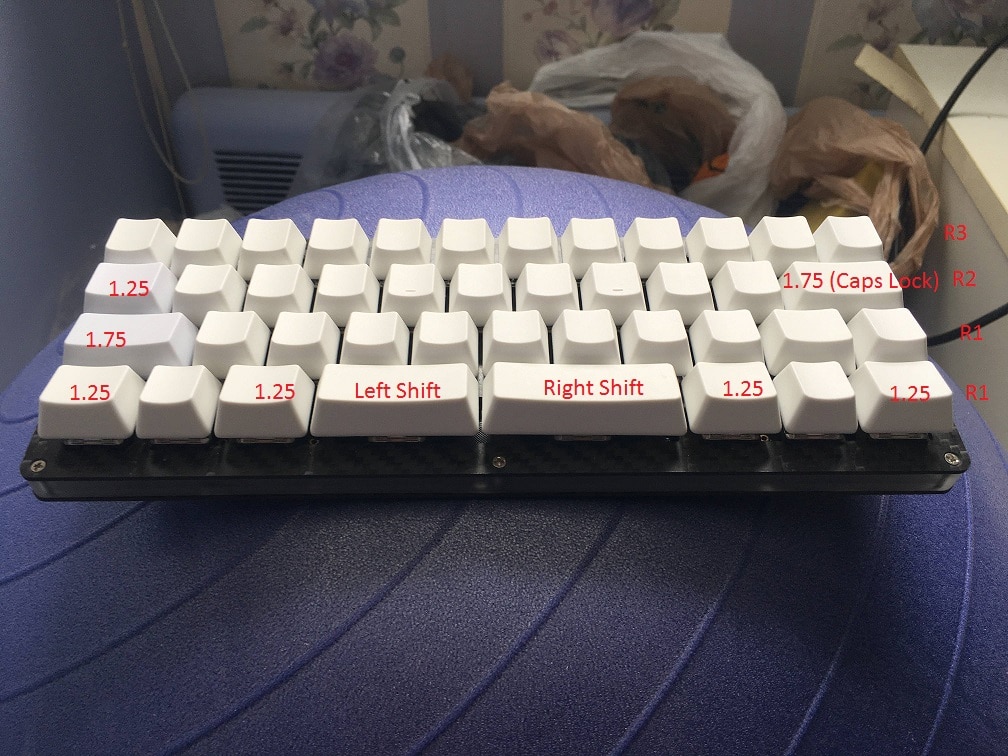 Flashing:
The keyboard can be flashed with the tools that AMJ has provided: HERE
Do not use the included firmware files that are provided with the flashing tool, as they are for the v1 board which has a different bottom row layout.
Guide to building a keymap and flashing it to the keyboard: HERE
The TMK firmware with support for the v2 boards can be found here: Github
You can also use my QMK port here: Github